About Design Intervention
Design Intervention by Danielle is a full-service design firm servicing the Lehigh Valley, Berks County, Bucks County, and Montgomery County. Whether you are remodeling, renovating, planning an addition, or building a new home, Design Intervention can provide you with the best design and use of your space. From traditional to contemporary and rustic to elegant, each and every project is custom designed to enhance the beauty and character of your home.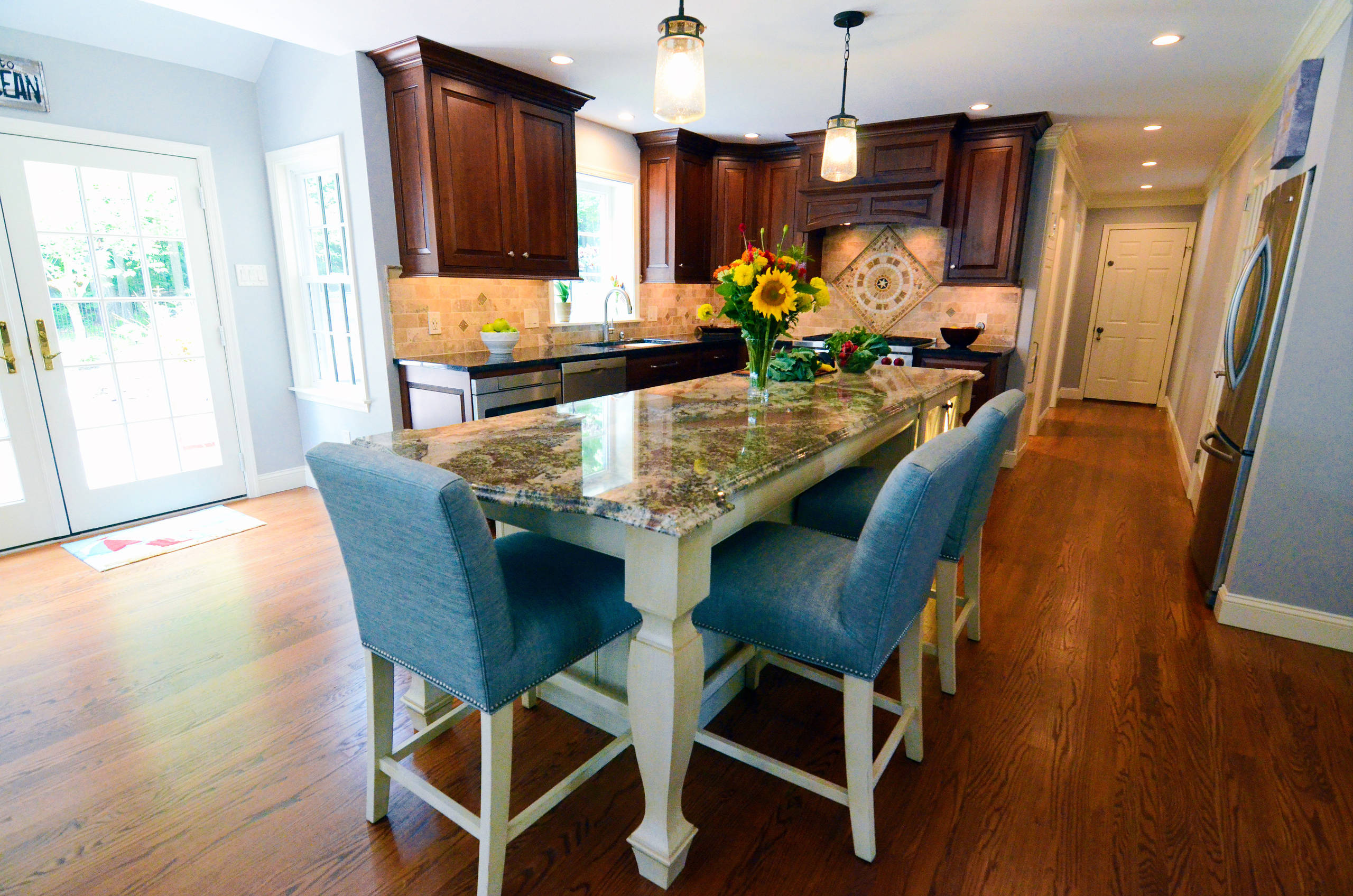 Meet Danielle
Danielle Kates, founder and owner of Design Intervention, has been designing clients' dreams since 1989. She has worked for several different kitchen and bath retailers in the area, as well as a local builder. Over the past three decades, she has gained a wealth of knowledge and experience and has forged lasting relationships with licensed product specialists and installers. Clients praise her "hands-on" approach to her designs and her ability to take the stress of contractor management off their plate, overseeing many remodeling and redesign projects from start to finish.
Danielle is a Certified Kitchen and Bath Remodeler and a Universal Design Certified Professional through NARI (National Association of the Remodeling Industry). She is also a Certified Living in Place Professional and member of the NKBA (National Kitchen and Bath Association), having held several board positions in the local Mid-Atlantic chapter of NKBA. Danielle is currently a member of the Bucks-Mont NARI and holds a current position on the board. She is also the chair for the Certification Board for National Association of the Remodeling Industry.
"I love what I do…I get just as excited about the end product as the client."
– Danielle Kates
She has also won several awards, including the prestigious "CotY" through NARI, which is a recognition of excellence from other contractors, and the 2021 Woman of the Year Award through the Upper Perkiomen Business and Professional Women's Club.