DESIGN MATTERS
Design Intervention is one of the Lehigh Valley's premier kitchen and bath designers, helping homeowners create beautiful, functional, and long-lasting living spaces for over 20 years.
Danielle is wonderful to deal with…She does a great job thinking outside the box while staying on track with the project's budget.
Because of Danielle's professionalism and patience we now are the proud owners of a beautiful new kitchen that we thought we could never have.
We are less than a year into our homeownership journey and already have the kitchen of our dreams. It would not have been possible without Danielle's vision, guidance, and support.
Design Your Dream
Here at Design Intervention, we create spaces that are just as comfortable and functional as they are beautiful. Founder and owner Danielle Kates has spent 20+ years working alongside contractors and retailers, crafting custom kitchen and bath spaces from start to finish. Designer, consultant, project manager, and—most of all—advocate, Danielle is ready to help you turn your dreams into a reality.
Why Choose Design Intervention?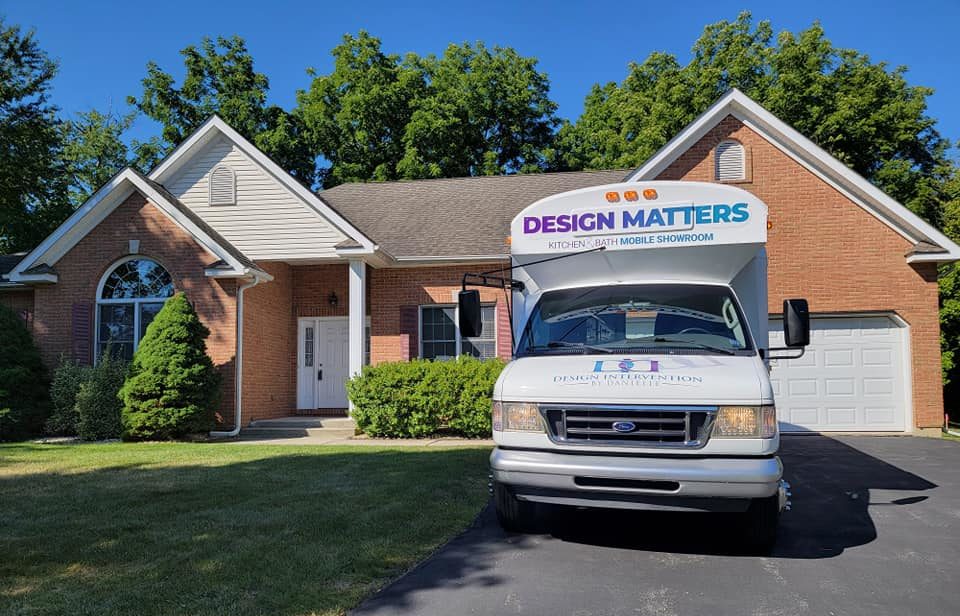 We'll Bring the Vision to You
The days of driving back and forth to showrooms are long gone! Our mobile showroom takes innovation on the road, bringing your cabinet, hardware, and tile samples directly to your driveway. Stocked with multiple product options and samples, our mobile showroom helps you see, feel, and experience your design in real-time!